Octopus Hunter
Screenshots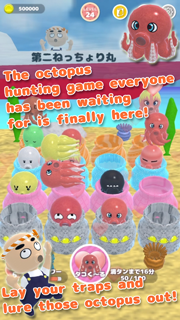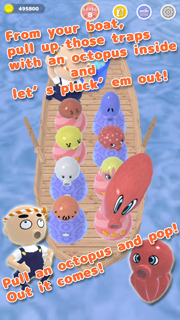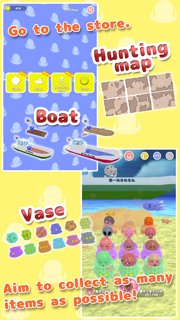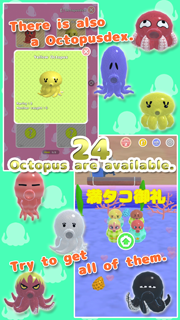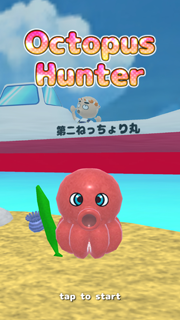 Description
It feels amazing to pluck out an octopus with a pop!
About "Octopus Hunter" Catch octopuses by laying traps in this octopus hunting simulation game.

●Place your traps to lure in the octopuses.
When your traps are laid the octopuses will emerge, they'll find one they like and climb in.
From your boat, pull up those traps with an octopus inside and let's pluck'em out!

●24 octopus are available.
A ton of octopus will show up.
Keep collecting until your Octopusdex is full.

●Go to the shop and buy items.
You can buy Vase, Boat, and Hunting map at the shop.
Increase the number of items you buy and aim for a big catch!